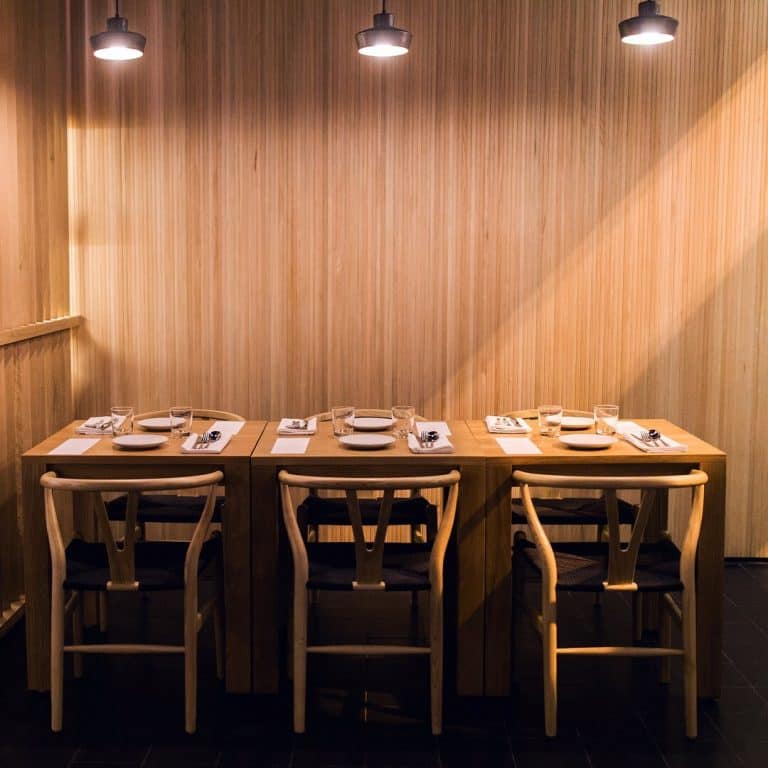 Surfacing Solution manufactures a complete line of flexible Tambour panels. Typically used for walls, ceilings, pole wraps, wainscoting, and tambour doors; we offer a complete line of 
solid wood, wood veneer, metallic and colored panels.
The hands on approach that we have with our solid wood tambour ensures that you get the 
highest quality tambour available at a fair price.
By hand selecting each individual slat we can ensure quality that no one can compete with in the industry. No matter if you are looking for oak, maple, cherry, poplar, or more, we can produce it for you! There are very few places in the country that still hand make tambour like we do, it is this attention to detail and customer service that keeps our customer coming back. Metallic, mirrored, and vinyl tambour have also been among the hot items for us. Being used in residential and commercial, there are an endless amount of uses. There are no visible seams once installed and it can be easily glued up in most scenarios. It's sold unfinished, however we do have finishing options available. Call for more details.
Solid natural wood tambour has all of the benefits of real wood. It's durable and can be stained or painted to match your application. In addition, it has the ability to flex around curves and corners giving a modern look to an otherwise normal installation.
Installation Instructions
Our standard size panels are include 1′ x 8′ slat length, or 1′ x 3′ slat length. We can also discuss the best custom sizes we make for your application. Up to 30″ and 10+ feet slat length depending on the species. We typically stock maple, red oak, cherry, and poplar. We also offer mahogany, white oak, and walnut, and rare specialty woods may also be available (purple heart, heat treated ash/poplar, etc.). We can also produce custom wood profiles! If there is another species or slat profile you're interested in, don't hesitate to call and ask. Many profile options are available including, 383 (SW-15), 374 (SW-30), 375 (SW-42)
Real Wood Veneer and Metallic Tambour
Most of our tambour veneers are in stock and ready to ship the same or next day. Our real wood veneer tambour is sold in 4'x 8′ size sheets. We have a variety of species including Teak, Red Oak, Maple, and Brushed Aluminum and White Vinyl. Please visit our photo gallery to see additional installation photos as well as the various profiles and species. These are sold unfinished but we do have finishing options available. These are all on a flexible backer as well which can be used around curved surfaces.